TUESDAYS: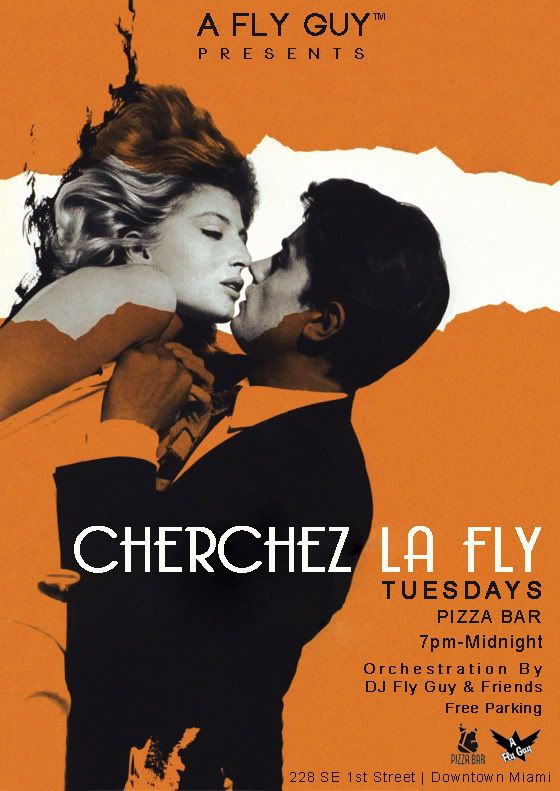 You know I have a habit of creating something out of nothing.  It's a gift.. at times.  Going forward, Tuesday evenings I'm developing a situation I've dubbed, "Cherchez La Fly."  The name is a variation of the well known 70"s hit song, "Cherchez La Femme," (which literally means 'look for the woman.'); thus Cherchez La Fly means to look for the FLY (i.e. the Fly Guy, the Fly music, the Fly places to attend).
The music will encompass everything from funk classics like "Daisy Lady" to "Encore" by Jay-Z, and everything in between.  The guest DJs will make appearances in the same vain as they do at Recess. 
Pizza Bar is the venue; a quaint eatery in the downtown section of Miami where they not only serve the largest slices of pizza I've ever eaten, and beer/wine, but they also validate your 1st two hours of parking in the garage next door.
Pizza Bar
228 SE 1st Street | Downtown Miami
Tuesdays Beginning February 28th
Time: 7pm-Midnight
Music by: Fly Guy & Friends
FRIDAYS: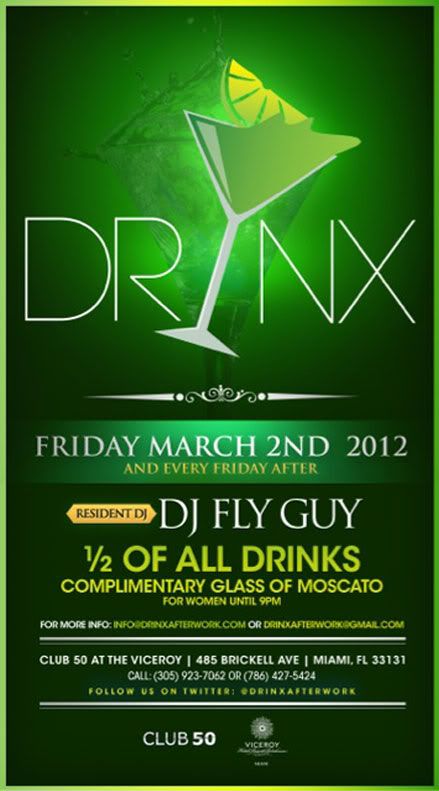 Join me every Friday (beginning March 2nd) at Club 50 inside the Viceroy- Brickell for 'Drinx After Work' Happy Hour 6pm-930pm. We are dedicated to bringing you The Most Upscale & Fashionable Happy Hour in South Florida.

SATURDAYS: (DAYTIME)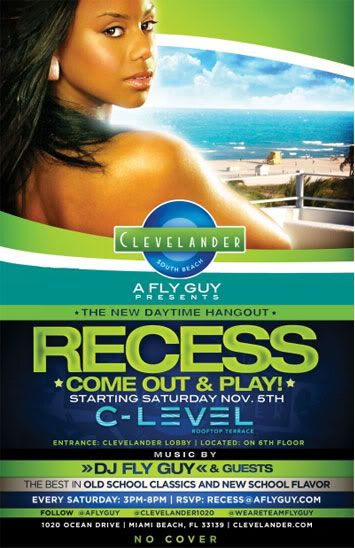 It's obvious one thing Miami is missing on the social scene is a daytime event where you and your friends can go and hangout, listen to good music, eat great food, take in the ocean views, and just Chill.

That's why after a year and half hiatus from promoting parties, I've returned with RECESS. This is the daytime hangout for the young professionals who enjoy classic music from A Tribe Called Quest to Bootsy Collins, as well as new school flavors like J Cole and Frank Ocean. 

3pm-8pm
Every Saturday
C-LEVEL ROOFTOP TERRACE
1020 Ocean Drive | Miami Beach, FL 33139 | Clevelander.com
rsvp: recess@aflyguy.com

Music by: DJ Fly Guy & Friends
SATURDAYS: (NIGHT TIME)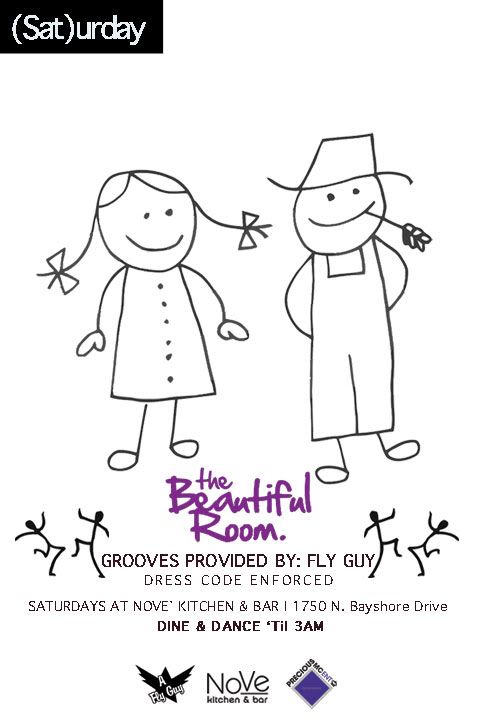 THE BEAUTIFUL ROOM is a sanctuary for the diverse, a recluse for the sophisticated, an escape from everything mundane.  This is an exclusive gathering for the elite, the beautiful, the sexy.  A room where those deemed worthy to obtain access, enjoy a night with fellow alluring dapper gentlemen and chic lady-friends.  Stylish attire and proper attitude required for all guests.  (Gentlemen) must have well-fitting collared shirts, (jacket or sports coat optional), stylish non-athletic sneakers.  No baggy attire permitted. (Ladies) Stylish dress/skirt or fitted jeans and classy tops/blouses.
Nove' reserves the right to turn away anyone who does not meet these requirements.
Music:
All the while you can dance the night away to the sounds of DJ Fly Guy (@AFlyGuy) providing you with a soundtrack of everything from vintage to new.  
Food: 
The kitchen will remain open until 3am, and the food is impeccable (to say the least).
Brought to you by: Precious MC • A Fly  Guy™ • Omar Shinez